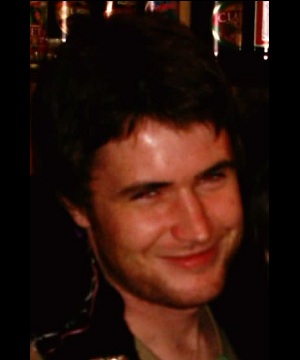 Chris was taken from all who loved him on  20th August 2011.
This website is intended to celebrate the life of Chris, by his family and friends, as they remember him.
NOTE: This is a happy website where we can come to smile about Chris and his antics. Please, no doom and gloom messages on here!
On the top right hand side of this page you'll see categories that people can write or post their funny memories, videos and pictures of Chris as well as any music that he listened to or played.
The categories are as follows, as well as links to their pages;
Anyone can read the content on this site and share the funny memories of Chris but you must register to add your own content.
Either, feel free to browse our memories of Chris of if you want to get involved see below;
———————————————————————————————————————————-
How to get started, so that you can add your own celebrations of Chris's life on this website;
Register on this web site by clicking the 'Register' link on the right hand side of this page
Check your email for your password. Click the link and log in to this website
Once logged in, if you want to, click on 'profile' on the left hand side and change your password and enter more information about yourself
You are now ready to share your memories and media
How to add your own content to the website;
Log in using the 'Log In' link on the right of this page
Once logged in, click the 'Posts' button on the left of the page, then click the 'Add New' link
NOTE: Do not use the 'Quick Press' option on the right hand side; no-one will find your post!
Enter the title of your Post (i.e. 'Video of Chris being daft')
Add content in the main box underneath the title. This is just like using any standard office software such as Microsoft Word, or just like using Facebook. You can link to YouTube videos, upload pictures, just type funny stories etc
IMPORTANT: Once done don't forget to choose the category from the right hand side (i.e. video, picture etc) otherwise no-one will see it!
(You will also see the Platinum SEO details at the bottom of the page. These can be ignored but if you want to you can fill them in. All it does is help your post get found in google, but is not necessary)
Finally, click 'Publish' on the right of the page