Chris and his family went to Majorca most years from what I remember.
Every year he'd come back with a holiday pressie for me. Every year it was along the same theme… something rude.
To give you an idea here's one very similar to one I got when I was about 8. Enough to say the barrel goes up and down and there is a spring involved. This one isn't quite as dirty as the one he got me, which has stuck on grey hair from a rabbit for added effect.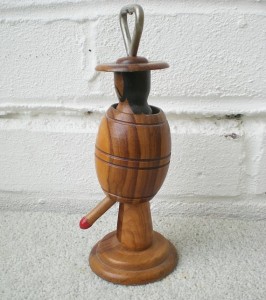 I received various gifts along the same lines.
Typical murph giggling as he hand it over to me and sees my mums face.